Here at the Feedbarn we weigh in our own dogs every month as this really is key to keeping on top of any changes in your dog. Weight as in us humans fluctuates due to seasonal, personal, a change in lifestage and medical circumstance but if we weigh in monthly we can keep a check on this, record fluctuations and then think about what's changed and what the plan should be to get back to the optimum weight.
Maintaining the optimum weight for your dog is important to ensure that they have the best quality of life with you. Managing your dogs weight can also help to aid their mobility and prevent joint stiffness. It is key as their owner for you to understand what a healthy dog should look like.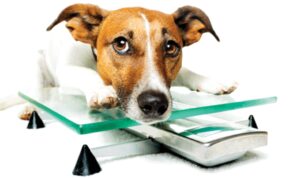 Its Free to use the Doggy Weigh In Scales!! And they are set up in store so you can either book a 15 minute consultation appointment so we have time just for you and your dog or you can just pop in and get on the scales!!
Weigh-in Consultation Request